Instantly add ambience, energy, and culture to your next event.
Cost effective solutions for temporary décor — art streams based on seasons, holidays and themes, the options are endless!
Bring your company event into the digital creative age with Loupe! Sync your meeting and gathering initiatives with artistic imagery that speaks to your brand identity, curated to enable and enhance a productive, focused, and engaged experience. Our team will help curate your art identity - blending style, mood, tempo, and color elements to produce in-brand excitement on available venue screens.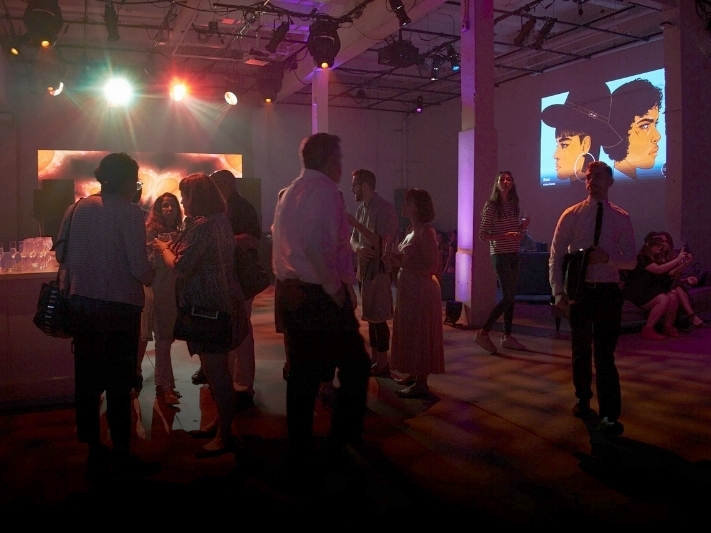 Take your guests, fans, and patrons on a visual journey throughout your event with carefully curated artwork selected to elevate and influence the interior atmosphere - endless experiential capabilities with streaming collections from surreal, to street art, and fashion photography. Pair visual art programming with music to complete a stylish atmospheric landscape!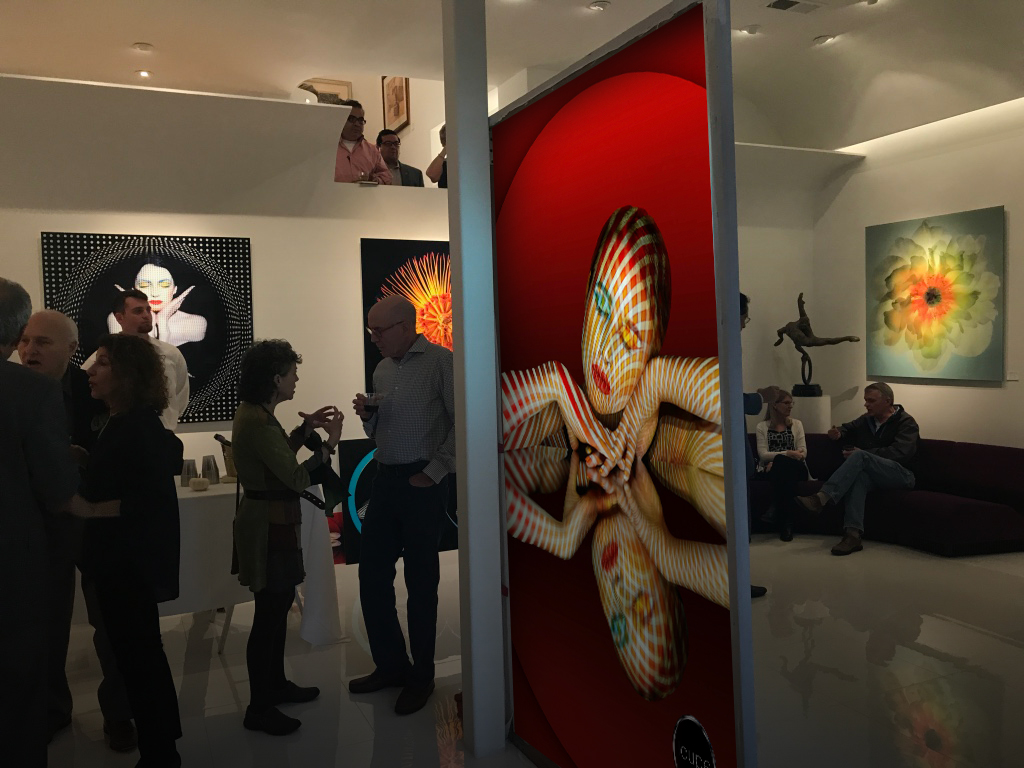 Loupe bridges the gap between a digital and physical representation of art. Stream and display your collection digitally to complement the physical artwork on exhibition with our fluid, immersive technology. Our "Stream by Artist" feature allows any Loupe artist to easily showcase work on their own streaming TV channel.
Already an Artist in Loupe? Stream by Artist helps you exhibit your work on your own TV CHANNEL...
Loupe Artist Elena Vizerskaya featuring her work at a pop up exhibition as part of 2017 HCCMF Salon Series in partnership with the Highlands Cashiers Chamber Music Festival and The Bascom.